Universities and colleges are dedicated to the advancement, preservation, and dissemination of knowledge. College and university campuses are multifaceted environments, encompassing all the elements of a small city, and can be intricate to manage.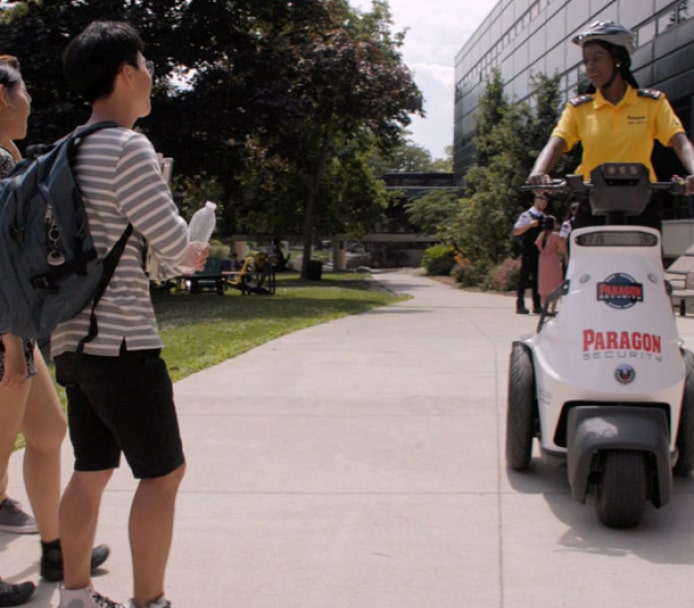 Providing innovative public safety solutions
University and college campuses encompass a range of facilities, including academic buildings, housing complexes, libraries, dining options, sports facilities, parking areas, and a diverse population of students, staff, and visitors. We understand that many students live on campus for extended periods, particularly during their initial year.
At Paragon, we bring our extensive expertise in providing innovative public safety solutions to educational institutions, offering administrators measurable quality and value that brings peace of mind to the campus community. We recognize that educational institutions desire open yet secure campuses, which foster a rich learning environment where everyone feels welcome, and diversity is celebrated. Achieving this requires nurturing a culture of mutual respect while prioritizing effective security services to ensure its protection.
With over four decades of experience providing exceptional security services to universities and colleges throughout Ontario, Paragon remains committed to this core focus. We possess unmatched knowledge and experience in this highly specialized market, having developed and implemented solutions for a range of campus facilities, including libraries, residence halls, student centres, public spaces, and special events. Our wealth of knowledge and experience enables us to develop and refine best practices, which are consistently replicated across our clients.