At Paragon Security, we ensure that you successfully obtain your Ontario Security Guard License. Our objective is to simplify the process. Our team of experienced trainers work directly with you, providing all the necessary information and tools to achieve success. We provide the option to retake the course or any module for free to guarantee that you pass the Ministry test.
Upon completion of our Basic Security Training (BST) program, participants will acquire comprehensive knowledge of the Security Industry. This includes:
Introduction to the Security Industry
Basic Procedures
Regulations
Health & Safety
Canadian Legal System & Authorities
Communication
Conflict Resolution
Use of Force Theory
Emergencies
Diversity & Sensitivity
First Aid and CPR Level C Certification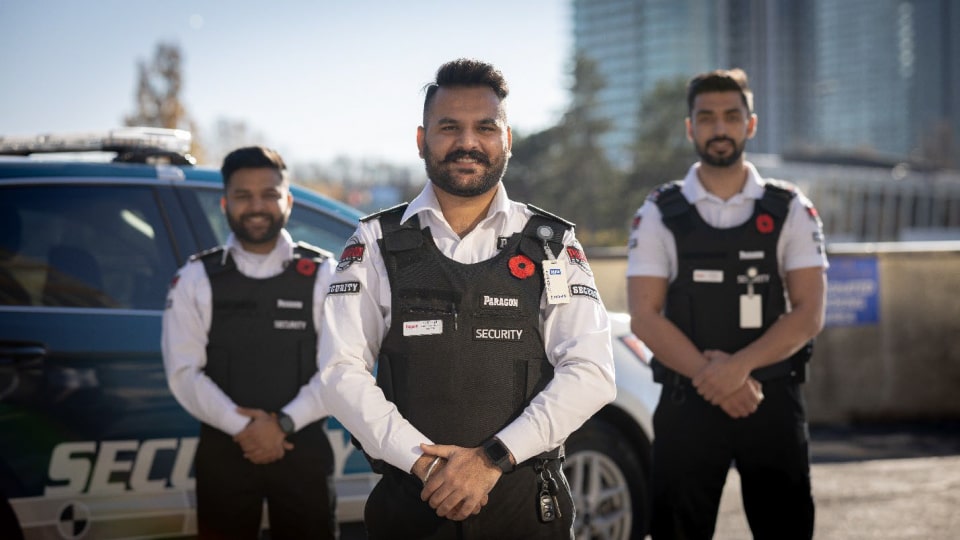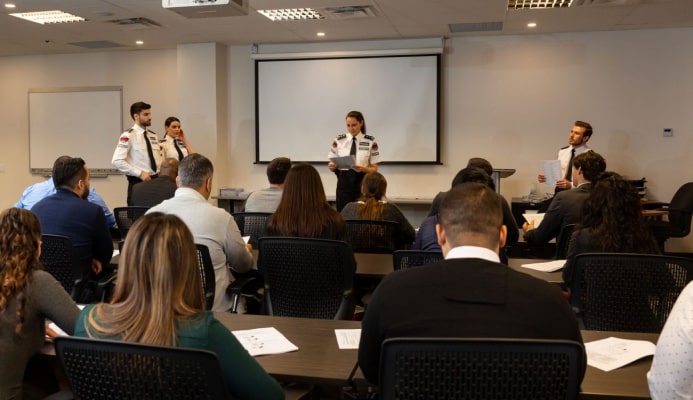 Ontario Basic Security Guard Training (BST) – In-class Program: ($175)
Our in-class Basic Security Training (BST) program spans 40 hours, catering to all learning styles. For those who prefer structured, interactive learning experiences – our in-class program is the ideal option.
Paragon's BST course is available on a weekly basis, from Monday to Friday, 8:00 AM to 5:00 PM, at our Head Office in Toronto. We ensure that our course availability meets the demands of our clients, offering convenience and flexibility for all our learners.
Ontario Basic Security Guard Training (BST) – Online Program: ($175)
Recognizing that individuals lead busy lives, our Online Basic Security Training course is designed to be self-paced, comprised of ten modules. To successfully complete the course, students must finish all ten online modules, which equate to approximately 32 hours of training.
Following completion of the online modules, students are required to attend an eight-hour First Aid / CPR Level C Certification course to acquire the necessary skills for emergency situations. Our Online BST course is a convenient option, providing learners with the flexibility to fit training around their schedules.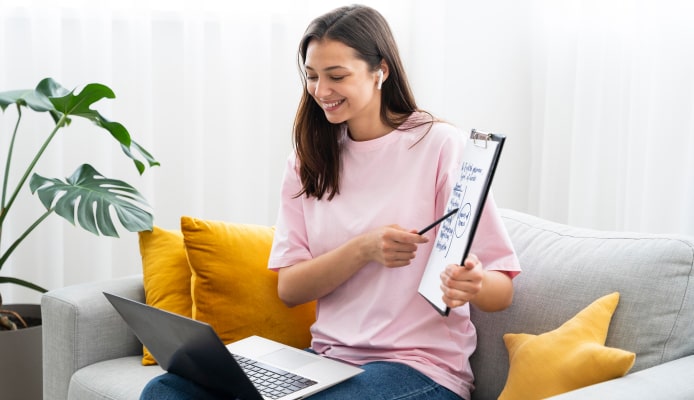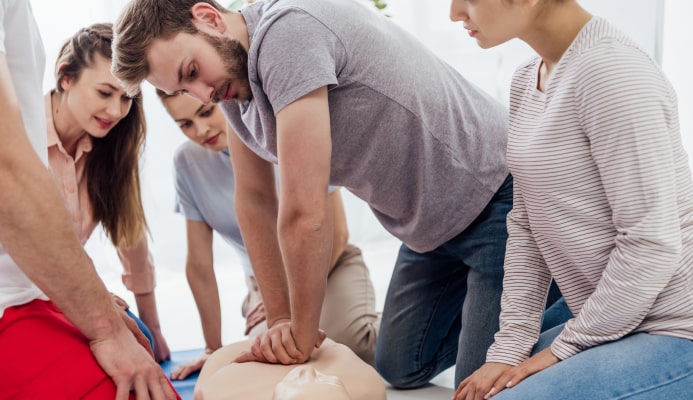 At Paragon, our Emergency First Aid / CPR-C course offers a combination of online and in-person learning. The in-person section takes place in either Toronto or Mississauga, providing learners with practical, hands-on experience.
If you currently possess a valid Emergency First Aid (EFA) certificate, we offer you the opportunity to present it to our administrator after registering for the BST program. This option is beneficial for individuals who wish to refresh their skills and knowledge while saving time and cost.
Ministry Test and License Application
Upon the successful completion of our BST program, our team administrator will provide you with assistance in scheduling the Ministry test and guide you through the licence application process. We strive to simplify the process for our learners, ensuring that they receive support from our team every step of the way.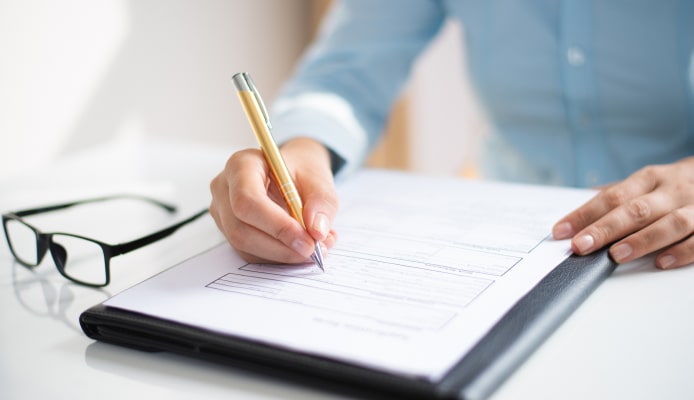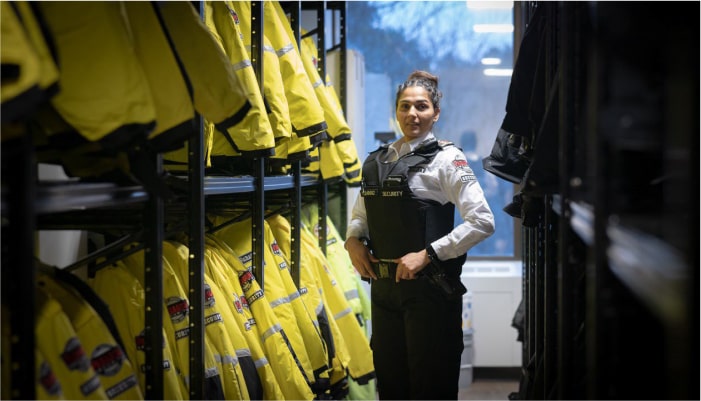 At Paragon Security, we prioritize the success of our employees. We understand that the success of our team members directly impacts our overall success as a company.
To make things easy for our employees, we offer fast and effective skill-building programs that prepare them to be effective security professionals. Our training programs provide practical, useful security knowledge to ensure that team members are equipped with the necessary skills to represent our brand and provide outstanding service to our clients.
As part of our orientation and onboarding process, every Paragon employee receives comprehensive training in the following areas:
Paragon Orientation
Paragon Operations
The Private Security and Investigative Services Act (PSISA)
Customer Service
Report Writing
Fire Panel Training
Basic Emergency Management
Reports and Data Management
Ontario Human Rights Code and AODA
Preventing Workplace Harassment
WHMIS & GHS
Worker Health and Safety Awareness
Information Verification Recording (IVR)
Opioid Overdose Awareness and Response
COVID-19 Awareness and Safety
At Paragon Security, we take great pride in understanding the needs of our clients. We recognize that each client has unique security requirements, and we strive to provide tailored solutions to meet their needs.
To ensure that we can deliver on our promise of exceptional service, we provide our employees with specialized training and the necessary skills to work effectively in various environments. Our security personnel receive customized training for each service vertical to ensure they are prepared and confident in their unique work environment.
Whether it's residential, commercial, or institutional security, we equip our team members with the knowledge and skills to provide exceptional service to our clients. Our training programs cover a wide range of topics, including: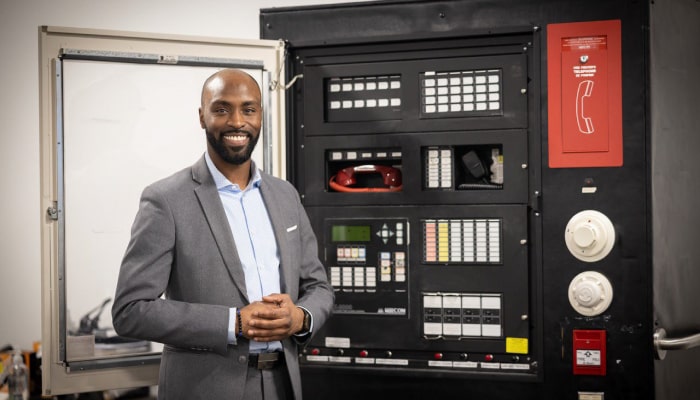 Campus and Student Residency Security
De-Escalation Strategies and Tactical Communication
Reports and Data Management
Fire Panel Operations
Patrol Tactics and Techniques
Crime Prevention Awareness
Mental Health Awareness
Sexual and Domestic Violence Response
Active Attacker Awareness
Emergency Response Preparation
Scene Management and Investigations
WHMIS & GHS
Worker Health and Safety Awareness
Diversity and Inclusion Awareness
Ontario Human Rights Code and AODA
Preventing Workplace Harassment
Legal Authorities
Use of Force
Bicycle Safety and Tactics
Edged Weapons Defense
First Aid and AED Certification
Leadership Training (Supervisor)
Occupational Health and Safety (Supervisor)
Residential Security
Customer Service
Concierge Responsibilities
Residential/ Condominium Emergency Response
Mental Health Awareness
De-Escalation Strategies and Tactical Communication
Reports and Data Management
Fire Panel Operations
Patrol Tactics and Techniques
Crime Prevention Awareness
Sexual and Domestic Violence Response
Active Attacker Awareness
Emergency Response Preparation
Scene Management and Investigations
WHMIS & GHS
Worker Health and Safety Awareness
Diversity and Inclusion Awareness
Ontario Human Rights Code and AODA
Preventing Workplace Harassment
Legal Authorities
Use of Force
First Aid and AED Certification
Leadership Training (Supervisor)
Occupational Health and Safety (Supervisor)
Commercial and Retail Security
Customer Service
De-Escalation Strategies and Tactical Communication
Mental Health Awareness
Reports and Data Management
Fire Panel Operations
Patrol Tactics and Techniques
Crime Prevention Awareness
Sexual and Domestic Violence Response
Active Attacker Awareness
Emergency Response Preparation
Scene Management and Investigations
WHMIS & GHS
Worker Health and Safety Awareness
Diversity and Inclusion Awareness
Ontario Human Rights Code and AODA
Preventing Workplace Harassment
Legal Authorities
Use of Force
First Aid and AED Certification
Leadership Training (Supervisor)
Occupational Health and Safety (Supervisor)
Hospital Security
MORB (Management of Resistant Behaviour)
Customer Service
Mental Health Awareness
De-Escalation Strategies and Tactical Communication
Reports and Data Management
Fire Panel Operations
Patrol Tactics and Techniques
Crime Prevention Awareness
Sexual and Domestic Violence Response
Active Attacker Awareness
Emergency Response Preparation
Scene Management and Investigations
WHMIS & GHS
Worker Health and Safety Awareness
Diversity and Inclusion Awareness
Ontario Human Rights Code and AODA
Preventing Workplace Harassment
Legal Authorities
Use of Force
Edged Weapons Defense
First Aid and AED Certification
Leadership Training (Supervisor)
Occupational Health and Safety (Supervisor)