Do you want to climb the ladder but are unsure how to take that first step? Well, fear not! We'll help you navigate the endless possibilities ahead and provide tips on building up that much-needed confidence along the way. So, whether you are just starting out or looking for a change, the following 10 tips will help you get ready to accelerate your career growth!
Step 1: Identify Your End Goal
Identifying your end goal is the first step toward advancing your career. It's essential to clearly understand what you want to achieve and where you see yourself in the future.
 Here are a few questions you can ask yourself to help narrow down your goal:
What are my

skills and strengths

?

What are my interests and passions?

What are my values and priorities?

What motivates you and brings out the best in you?
It's also important to be flexible with your goals, as circumstances may change. Your plans should be adaptable based on new opportunities or changes in priorities.
Identifying your goal is one part of advancing your career and an essential one! The clearer you are about where you want to go, the easier it becomes for other actionable steps toward achieving those objectives!
Step 2: Make Connections
Making connections is one of the most critical steps to advance your career. Whether through attending networking events, or joining professional organizations or LinkedIn groups in the field of interest, all are great steps towards opening new opportunities. 
Don't underestimate the power of existing relationships. Reach out to former colleagues or mentors for advice or introductions that could lead to new job prospects or collaborations. Building a solid network takes time, but it's worth investing effort into this skill that will pay off throughout your career.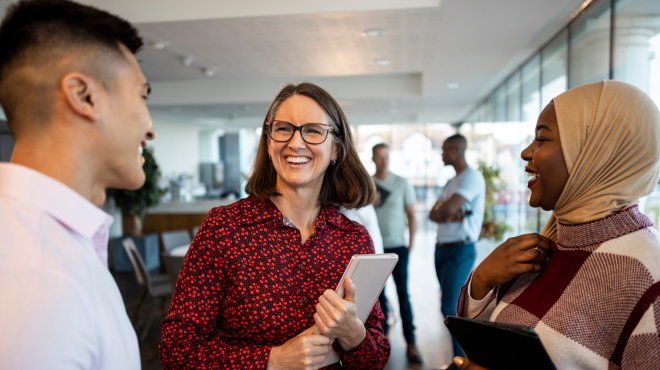 Step 3: Take the Initiative
It's all about being proactive and taking charge of your professional development. Waiting for opportunities to come knocking on your door is not enough; you must go out and create them yourself.
A few steps you can take: 
Volunteer for projects or committees at work that will give you exposure to new people and ideas.

Read industry publications and blogs to stay up-to-date on trends.

Pursue continuing education opportunities to keep your skills sharp.
Taking the initiative requires courage and persistence but can lead to big rewards. So don't wait for someone else to make things happen!
Step 4: Utilise Social Media
In today's digital age, social media has become essential for individuals seeking to advance their careers. With a vast array of platforms available, utilizing social media strategically and professionally is essential.
Here are platforms that you can use to your advantage:
If you aren't familiar with these platforms, they all offer introductory tutorials when setting up an account that will walk you through the basics.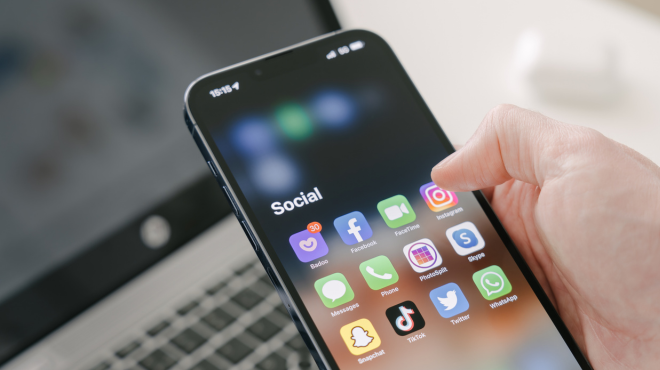 Step 5: Pursue New Skills and Update Your Resume
The job market continually evolves, and staying stagnant will only hold you back. By expanding your skillset, you make yourself more marketable and better equipped to handle whatever challenges come your way.
Take some time to research which skills are in high demand in your industry, then create an action plan on how to acquire them. This could mean taking courses or attending workshops related to your field, reading books or articles on topics that interest you, or listening to podcasts.
Once you've acquired these new skills, don't forget to update your resume accordingly. Make sure that it accurately reflects your past experiences and any newly acquired abilities that make you stand out from other candidates.
Your resume is often the first impression potential employers have of you. So ensure it showcases all your accomplishments and highlights why you are the best candidate for the position!
Step 6: Engage in Professional Development Opportunities
Making time for professional development may seem like a daunting task when you're already busy with work and/or family obligations, but it's crucial for advancing your career. 
One way to find these opportunities is through industry associations or meetup groups. These organizations often host events or have resources available to help professionals stay up-to-date on the latest trends and techniques in their field.
Another option is to seek out training programs offered by your employer. Many companies offer tuition reimbursement or sponsor internal training sessions that align with their business objectives.
For example, for over 40 years, Paragon Security has kept clients and their assets safe while training and developing the newest members. There have been countless opportunities to further one's knowledge and apply it down the road with Paragon.
If time or budget constraints are an issue, consider online learning platforms like LinkedIn Learning or Udemy. These websites offer various courses at affordable prices, allowing you to learn on your schedule.
It's also important to remember that professional development doesn't always require formal education. Attending conferences, networking events, and volunteering can provide valuable growth opportunities and learn from others in similar roles.
In short, investing in professional development should be a priority for anyone looking to advance their career. Whether through formal education opportunities or informal experiences, there are many ways to continue growing professionally.
Step 7: Develop a Personal Brand
In today's competitive job market, standing out from the crowd is essential. It's what makes you unique and memorable, and it's something you should never stop developing. Your brand encompasses everything from how you present yourself online and in person to the skills and experience you bring.
To start building your brand, take some time to reflect on what sets you apart from others in your industry. Once you've identified these things, showcase them through your social media profiles, and conversations with colleagues and potential employers.
Ensure all of your online profiles align with each other and the image you want to project. Use professional photos that capture who you are, both personally and professionally.
Building a solid personal brand takes time and effort. It requires ongoing self-reflection, refinement of goals, networking opportunities, and willingness to learn new things about yourself – ultimately, it can be gratifying when done right!
Step 8: Learn From Mentors
One of the best ways to advance your career is by learning from mentors who have already succeeded in your field. Mentors can provide valuable advice, guidance, and support as you reach your goals.
Identify successful individuals in your field and reach out to them. It's essential to approach them with a clear idea of what you want to learn from them and how they can help you achieve it. Respect their time and come prepared with specific questions or topics you want to discuss. While doing so, keep in mind that your relationship with your mentor should be mutually beneficial – both of you should get something out of it. 
Mentorship is an ongoing process – maintain regular communication with your mentors even after achieving certain milestones in your career. Through their insights and expertise, this will ensure continued growth and development over time.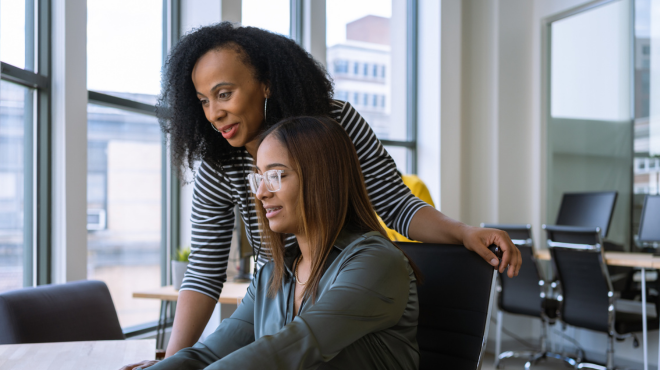 Step 9: Ask Questions and Seek Feedback
Asking questions is a great way to show that you are comfortable seeking out feedback, which is an important skill in any job. 
Asking for feedback can be scary, yet it's essential for personal growth and development. In addition, constructive criticism helps you learn where you need improvement, so note any comments about your work.
Aside from seeking feedback from others, don't forget to evaluate yourself too. After completing a project or task, take some time to assess what went well and what could have been done better. This will help you identify areas that require more attention.
Asking for help doesn't make you appear weak; it shows initiative and a desire for self-improvement. So don't hesitate to speak up when necessary!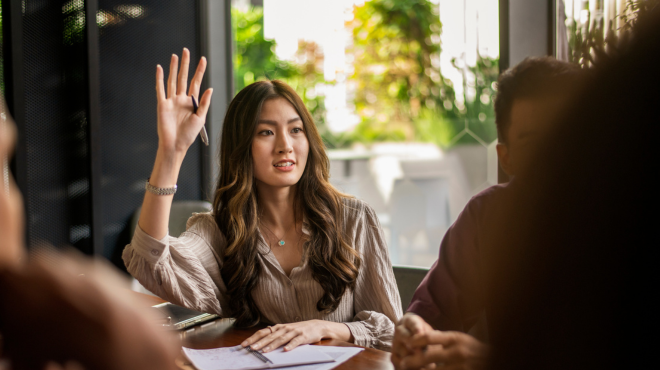 Step 10: Monitor and Track your Progress
As you work towards achieving your goals, track your progress regularly. Then, create a system that works for you, such as a diary, journal, or spreadsheet. Regularly reviewing your progress will give you a sense of accomplishment and highlight areas where improvement is needed. Use the information from monitoring your performance to adjust.
Advancing your career requires dedication, hard work, and a willingness to take risks. You can set yourself up for success by following the actionable steps outlined above.
It's okay to make mistakes along the way as long as you learn from them and continue to push forward. With time and effort, you'll be able to achieve your career goals and reach new heights of professional success.
So don't wait any longer – start taking action today! Identify what matters most to you, build relationships with others in your industry, and stay up-to-date on trends and technology changes relevant to your field of work – all while staying true to yourself.
If you are ready to jumpstart your career in security, check out our careers page.
Join a booming industry! With ten years as one of Canada's Best Managed Companies, a place in the Hall of Fame of Canada's Most Admired Corporate Cultures, being named Best Employer by Forbes Magazine for three years in a row, and winning the OSPA's Outstanding Contract Security Company Award, Paragon is one of the fastest-growing companies across Canada. Be sure to follow and read Our Blog, to learn more about Paragon and the exciting world of security.