5 Exciting Security Careers You Might Not Have Considered But Should!
Security is a crucial aspect of our lives, whether it's in physical or digital form. It ensures that we feel safe and protected from any potential harm. With the increasing need for security measures, the demand for professionals in this field has grown tremendously. If you're someone who loves to take up challenging roles and make a significant impact on society, then a career in security might be just what you're looking for! The following top 5 jobs are the most exciting careers in security that will keep you engaged and motivated every day. 
Why Security?
Security is essential in our daily lives, whether we realize it or not. From the locks on our doors to the passwords we use to access our devices and online accounts, security measures help protect us from potential harm.
As technology advances, so do the potential risks that come with it. Cyber attacks and digital threats have become increasingly common in recent years, leading to a higher demand for professionals who can help safeguard against these risks.
Physical security remains just as important as ever before. Private property owners hire security personnel to guard their assets while law enforcement officers work tirelessly to maintain community peace and order. 
A career in security offers individuals the opportunity to significantly impact society by keeping people safe from potential harm. If you enjoy challenges and thrive under pressure, this field may be perfect for you!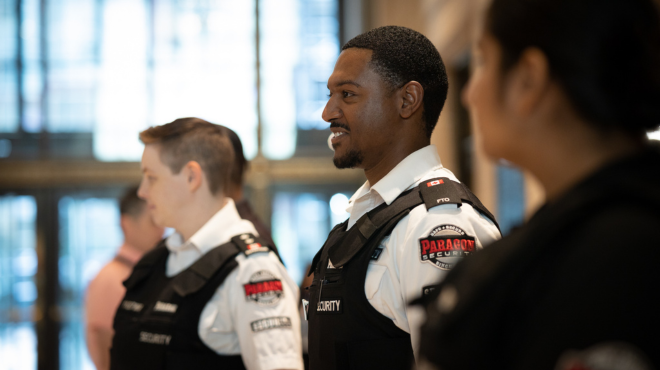 1. Private Investigator
Are you a curious individual who enjoys solving puzzles and uncovering the truth? If so, then becoming a private investigator might be something to consider. Private investigators are hired to conduct investigations on behalf of individuals or organizations.
As a private investigator, you'll have the opportunity to work on a wide range of cases from missing persons to fraud investigations. You'll need excellent analytical skills, attention to detail, and strong communication skills as you may have to testify in court or provide evidence to law enforcement agencies.
To become a private investigator, most states require some form of certification or licensing. This can include education requirements or experience working in law enforcement. In addition, many private investigators choose to specialize in certain areas such as computer forensics or surveillance.
If you're looking for an exciting career that allows you to use your problem-solving skills while helping others find the answers they're searching for – then look no further than becoming a private investigator!
2. Law Enforcement Officer
Law enforcement officers play a crucial role in maintaining the safety and security of our communities. As a law enforcement officer, you'll investigate crimes, respond to emergencies, and enforce laws.
One of the most exciting aspects of this career is that no two days are ever the same. From high-speed chases to undercover operations, each day brings new challenges and opportunities to make a difference in people's lives.
To become a law enforcement officer, you'll need to complete rigorous training that covers everything from firearms handling to crisis intervention techniques. You must also have excellent communication skills and be able to think on your feet in high-pressure situations.
While this career can be incredibly fulfilling, it can also be dangerous at times. However, with proper training and support from your colleagues, you'll know how to handle even the toughest situations with confidence.
If you're looking for an exciting career where every day presents new challenges and opportunities for growth, then becoming a law enforcement officer may be right for you!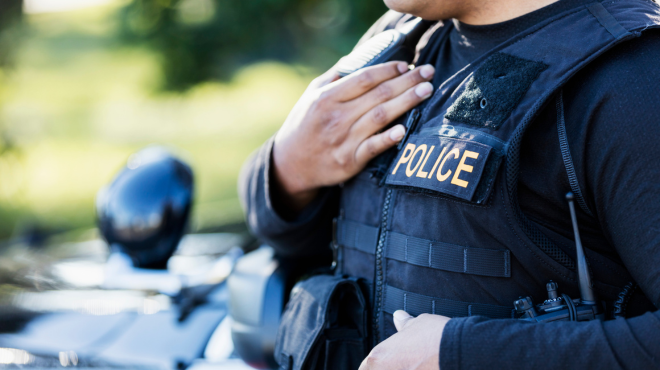 3. Travel Security
Travel security is an exciting career path that appeals to those who love to travel and are passionate about keeping others safe. As a travel security professional, you could find yourself working in various settings such as airports, hotels, or even on board cruise ships.
A travel security agent's main responsibility is to ensure travellers' safety and well-being. This requires constant vigilance, attention to detail, and excellent communication skills.
Another important aspect of this job is managing risk and responding to emergencies. Travellers may encounter unexpected situations such as natural disasters or terrorist attacks; therefore, it's crucial for a travel security professional to be prepared for any scenario.
One must possess strong problem-solving skills, adaptability, and cultural awareness to succeed in this field since different cultures can perceive what constitutes proper behaviour.
If you are looking for an adventurous yet challenging career that allows you to make a difference in people's lives while exploring new places around the world, then check out a career in travel security!
4. Digital Forensics Analyst
Digital forensics analysts are experts in extracting and analyzing digital evidence from electronic devices such as computers, phones, and tablets. They use their knowledge of computer systems and data recovery techniques to investigate cybercrime, fraud cases, and other legal disputes.
One important aspect of a digital forensics analyst's job is to maintain the integrity of the data they analyze. They must be able to verify that any information they recover has not been tampered with or altered in any way.
Becoming a successful digital forensics analyst requires strong analytical skills, attention to detail, and proficiency in various software programs used for data recovery. This career path also demands continuous learning since technology is constantly evolving at an incredible pace.
Digital forensic analysts play a vital role in modern-day security because almost all crimes leave some form of digital footprint behind. By using their expertise in collecting and interpreting this evidence correctly, they can solve even the most complex criminal cases while bringing justice to victims.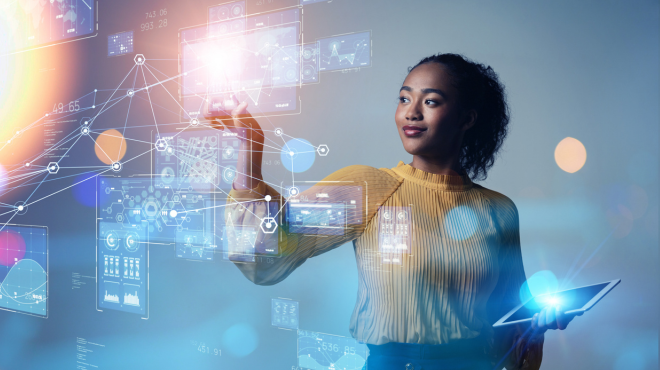 5. Secret Service Agent
One of the most fascinating careers in security is that of a Secret Service Agent. These agents are responsible for protecting important public figures such as the President, Vice President, First Lady, and their families. They also investigate financial crimes and counterfeit currency.
To become a Secret Service agent, one must pass an extensive background check and physical fitness test. The training process can take up to six months, during which trainees learn self-defence tactics, firearms proficiency, investigative techniques, and more. 
Secret Service Agents have access to top-of-the-line technology and equipment while on duty. With these tools at their disposal combined with their specialized training, they are able to respond quickly in high-stress situations.
The job requires excellent communication skills as well as the ability to think critically under pressure. It's not just about taking a bullet for someone – it's about being alert at all times and staying one step ahead of any potential threats.
Becoming a Secret Service Agent is no easy feat but can be incredibly rewarding for those who succeed. It offers an opportunity to serve your country while also being part of an exclusive team dedicated to protecting some of the nation's most important individuals from harm.
The world of security offers a wide range of exciting career opportunities for those passionate about protecting people and assets. 
Whether you're interested in physical security or digital security, there's no shortage of job openings in this field. With the increasing demand for trained professionals in cybersecurity and protection services around the globe, now is an excellent time to pursue a career in security.
So if you are considering a new profession that combines your love of problem-solving with your desire to make the world safer, take some time to explore these top five most exciting careers in security – it could be just what you need!
If you are ready to jumpstart your career in security, check out our careers page.
Join a booming industry! With ten years as one of Canada's Best Managed Companies, a place in the Hall of Fame of Canada's Most Admired Corporate Cultures, being named Best Employer by Forbes Magazine for three years in a row, and winning the OSPA's Outstanding Contract Security Company Award, Paragon is one of the fastest-growing companies across Canada. Be sure to follow and read Our Blog to learn more about Paragon and the exciting world of security.