Are you looking for a career in the security industry? If so, you might be surprised to learn that there are many different types of security jobs beyond the traditional role of a security guard. This field offers many opportunities for those who want to make a difference in keeping people safe, from cybersecurity professionals to private investigators and event security specialists. In this blog post, we'll explore some of the most exciting and rewarding jobs in the security industry and help you determine which might be right for you!
Security Careers
Many types of security careers are available to those looking to enter the field. While the traditional role of a security guard is still essential to many businesses' security strategies, many other types of security jobs can be equally as rewarding and challenging. Here are just a few examples of the different kinds of security careers that are out there:
Corporate Security Manager

A corporate security manager oversees a company's security operations. This can include everything from developing and implementing security policies to managing a team of security guards.

Information Security Analyst

An information security analyst protects a company's computer networks and systems from attacks. This can involve anything from monitoring network traffic for suspicious activity to investigating data breaches.

Physical Security Specialist

A physical security specialist is responsible for ensuring the safety of a company's employees, customers, and assets. This can involve everything from conducting risk assessments to installing and maintaining security systems.

Security Consultant

A security consultant is an expert who provides advice and guidance on all security aspects, including physical and cyber-security. They may work with businesses to assess their risks and develop comprehensive security plans.

Cyber-Security Engineer

A cyber-security engineer is responsible for designing, building, and maintaining secure computer networks and systems. This can involve anything from developing secure code to configuring firewalls and intrusion detection systems.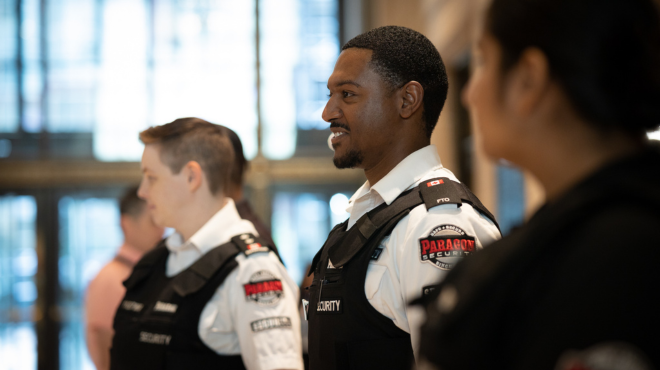 Different Types of Security Roles
Many types of security jobs are available, and the field is constantly evolving. For example, security guards have often been considered the only type of security professional, but many other security jobs exist. Here are just a few examples:
Security Consultant:
A security consultant advises and guides businesses on improving their security procedures. They may also conduct audits and risk assessments to identify potential vulnerabilities.
Security Analyst:
A security analyst is responsible for analyzing data to identify trends and patterns that could indicate a security threat. They may also work with software developers to create new security tools and systems.
Security Manager:
A security manager is responsible for overseeing the security operations of a business. They may develop and implement security policies, train employees on security procedures, and investigate incidents.
Information Security Specialist:
An information security specialist protects electronic information from unauthorized access or theft. They may work with network administrators to secure data networks or with computer programmers to develop secure code.
Private Investigator:
A private investigator is a professional who conducts investigations, typically for clients, to uncover unreadily available information. Private investigators often work for attorneys in civil and criminal cases, but individuals or businesses may hire them.
As private investigators, they use many different techniques to gather information. For example, they may conduct surveillance, interview witnesses or subjects, search public records, and collect evidence. They may also use special equipment to gather information, such as GPS tracking or listening devices. 
This role requires someone who is very detail oriented and has excellent research skills. They must also be able to think critically and solve problems. Strong communication and writing skills are also essential, as private investigators often must report their findings in writing. 
To pursue a career as a private investigator, you will need to complete a training program and obtain a license from your state. Many private investigators start their careers working for security firms or law enforcement agencies before starting their businesses.
Security Consultant:
The term " security consultant" can mean many different things in the business world. First, a security consultant provides expert advice and services in security. This can include physical security, like designing security systems for buildings, or it can be more focused on organizational security, like developing security policies for businesses.
There is a lot of overlap between the two fields, and many consultants can provide services in both areas. However, some consultants specialize in one place or the other.
If you're interested in working as a security consultant, you should assess your skills and interests to see if this is your right career path. For example, do you have experience working in security? Do you have a background in engineering or project management? Are you interested in learning more about physical security systems? Or do you want to focus on developing policies and procedures that will help organizations protect their assets?
Once you know what area of security you're interested in, you can start looking for consulting jobs. Many consultants are self-employed, so you may need to market your services to potential clients. Alternatively, you could work for a consulting firm that specializes in security.
No matter what path you take, working as a security consultant can be a rewarding and challenging career. You'll get to use your skills and knowledge to help keep people and property safe, and you'll constantly be learning new.
Cyber Security Expert:
Cybersecurity experts are in high demand as organizations increasingly rely on digital systems and information. These experts work to protect computer networks and systems from attack or unauthorized access. In addition, they may develop and implement security policies, conduct risk assessments, and monitor activity to identify potential threats. Cyber security experts typically have a computer science or engineering background and may hold certifications such as the Certified Information Systems Security Professional (CISSP).
Security System Technician:
As a security system technician, you would be responsible for installing, maintaining, and repairing security systems. This could include CCTV, alarm, access control, and more. Therefore, you need to have a strong knowledge of electronics and be able to troubleshoot problems quickly. Excellent customer service skills are essential in this role, as you work closely with clients to meet their security needs.
Government Intelligence Agent:
Government Intelligence Agent: There is more to security than meets the eye. Government intelligence agents play a critical role in protecting our nation. They gather and analyze information to identify national security threats. Government intelligence agents must be able to think critically and solve complex problems. They must be able to communicate effectively, both verbally and in writing. They must have strong research and analytical skills. And they must maintain confidentiality and handle sensitive information with care.
If you are interested in a government intelligence agent career, you will need to obtain a bachelor's degree from an accredited college or university. You must also complete a rigorous background check and undergo extensive training. However, if you are up for the challenge, a career as a government intelligence agent can be exciting and rewarding.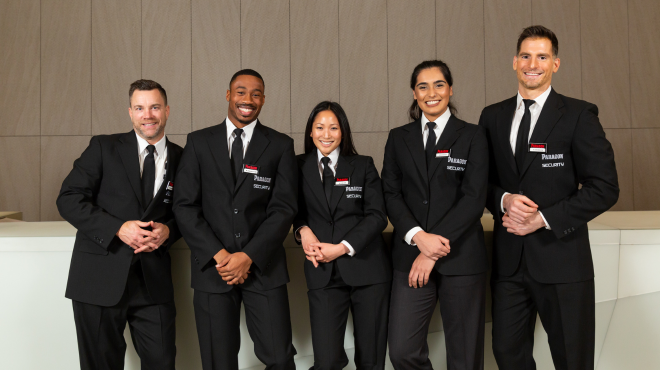 Benefits of a Career in Security
A security career can offer various benefits, from job satisfaction to good pay and job security. Here are some of the top reasons to consider a career in security:
Job Satisfaction:

A career in security can be very rewarding, as you'll be helping to keep people and property safe. You may also have the opportunity to work with cutting-edge technology and solve challenging problems.

Good Pay:

Security jobs can pay well, especially if you have experience or specialized training. Many positions also offer competitive benefits packages.

Job Security:

The demand for security professionals is expected to grow in the coming years, so plenty of job opportunities will be available. And, since security is a critical function in any organization, your job will be secure even during tough economic times.

Flexibility:

Many security jobs offer flexible hours so that you can work around your other commitments. And, if you're looking for a challenge, there are always opportunities to move into management or take on additional responsibility.

Exciting Work Environment:

If you're looking for an exciting and fast-paced work environment, a career in security may be just what you're looking for. You'll never be bored as you'll constantly be learning new things and keeping up with the latest trends in the industry.
In conclusion
As you can see, the security job market is far from limited. With various roles available and an ever-growing demand for skilled professionals in this field, there are plenty of opportunities to explore if you are interested in security work. Whether you choose a traditional role like that of a Security Guard or opt for something more specialized, such as Risk Management Analyst, remember to take the time to research your options carefully so that you can make the best choice possible.
Join a booming industry! With ten years as one of Canada's Best Managed Companies, a place in the Hall of Fame of Canada's Most Admired Corporate Cultures, being named Best Employer by Forbes Magazine for three years in a row, and winning the OSPA's Outstanding Contract Security Company Award, Paragon is one of the fastest-growing companies across Canada. Be sure to follow and read Our Blog, to learn more about Paragon and the exciting world of security.