Finding Your Footing in Ontario: The Advantages of Pursuing a Security Career Path
Welcome to Ontario! No matter where you're from, Ontario has a variety of opportunities for you to explore. Security is just one of the many paths you can pursue. This Canadian province boasts an extensive and diverse security sector with numerous opportunities for those interested in protecting people and property. From cybersecurity to private investigation, there are countless paths you can take in this exciting field. There's a range of things to explore when it comes to pursuing a security career path in Ontario, such as what types of training and education are needed, different career options available, and how to find the right fit for your interests and skills. So let's dive into the world of security careers in Ontario!
Ontario's Security Industry
Ontario's security industry is a thriving sector that provides an essential service to individuals, businesses, and communities. With a wide range of security jobs available in this province, there are many opportunities for those interested in pursuing a career in the field.

Moreover, with Toronto being one of North America's largest financial centres and home to many multinational corporations, job opportunities are boundless in the region. The city also hosts numerous events yearly such as TIFF (Toronto International Film Festival), creating demand for event security personnel.

Additionally, Ontario has strict regulations governing its private security industry. This ensures high standards across all aspects of the business from training requirements to licensing procedures and operating protocols. Aspiring candidates can expect rigorous screening processes when applying for positions ensuring only qualified personnel work within this sector.

Ontario's security industry offers promising prospects for anyone looking to establish themselves in this dynamic field where growth potential seems limitless.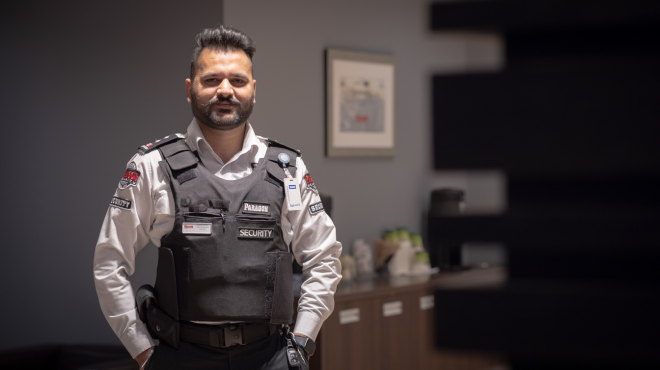 The Advantages of a Security Career Path
A career in security is not only challenging but also offers a wide range of advantages. One of the most significant benefits is job stability, which comes from the increasing demand for trained and skilled professionals in this field. Security jobs are essential across different industries, including healthcare, education, finance, and government agencies.

Another advantage of pursuing a security career path is the potential for growth and advancement. As you gain more experience and training, you can move up to higher positions within your organization or even transition into specialized areas such as cybersecurity or risk management.

Moreover, security careers offer various opportunities to develop new skills and expertise that can benefit you both professionally and personally. For instance, you can learn how to manage crisis situations effectively while maintaining composure under pressure – an invaluable skill set that translates well into other fields.

In addition to these benefits, many organizations provide their employees with excellent compensation packages, including competitive salaries, health insurance coverage, retirement plans, and paid time off for vacation days or sick leave.

Pursuing a career in security provides numerous opportunities for personal growth and professional development while ensuring job stability and financial rewards.
The Training and Education Needed for a Security Career
To pursue a career in security, you will need to obtain the necessary training and education. 
It's important to note that some positions in the security industry require licensing. One must complete the Ministry Test and Licence Application to qualify for this. However, it is recommended that training is done beforehand to help make the process easier for you. 
One course of action that can be taken to achieve this is Paragon Security's Basic Security Training. They offer the opportunity to learn all the information and tools needed to succeed in the Security Industry. 
Want to learn more? Click here!
It's essential that individuals seeking careers in security take their time researching what type of qualifications are required for certain jobs within the industry; this way they can ensure they meet all requirements before entering into any job position.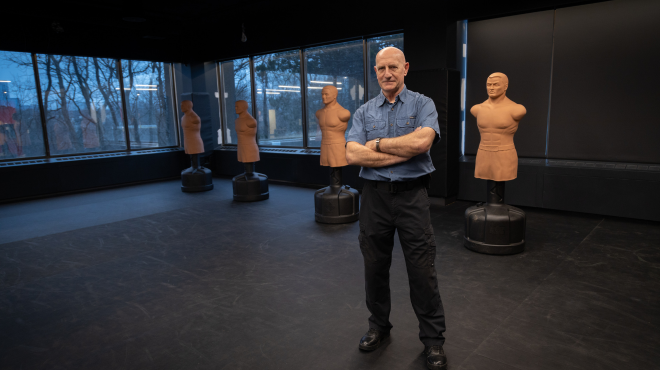 The Different Types of Security Careers
The security industry offers a diverse range of career paths, each with its own set of responsibilities and requirements. One type of security job is the position of a security guard, who may be responsible for monitoring access to buildings or events, conducting patrols, and responding to emergencies.

Another type is that of an alarm system installer or technician who installs and maintains electronic security systems such as alarms, cameras, motion detectors, and other related devices.

Security consultants are another group in this field that work closely with clients to identify potential risks in their businesses or homes. They then develop strategies to mitigate those risks by implementing effective measures like CCTV surveillance systems or hiring additional personnel.

Private investigators conduct investigations into various types of cases including fraud, missing persons' cases, or infidelity allegations. The private investigation involves gathering evidence through surveillance techniques leading up to the case's resolution.
There are many different types of careers available within the Ontario Security Industry. From the varied roles listed above, it's evident that this industry offers something unique for everyone.
Finding the Right Fit: What to Consider When Choosing a Security Career
When it comes to choosing a security career, there are many options available. However, finding the right fit can be challenging. Here are some factors to consider when making your decision:

Personal Interests: Consider what areas of security interest you the most. Are you interested in cybersecurity or physical security? Do you prefer working with people or technology? Knowing where your interests lie can help narrow down your search.

Skills and Experience: Evaluate your skills and experience to determine which careers align with them best. For instance, if you have experience in law enforcement, pursuing a career as a security guard may suit you well.

Education and Certification: Look into the education and certification requirements for each position that interests you. Some positions require specific certifications or degrees while others do not.

Company Culture: Research potential employers' values, culture, and work environment before committing to a role within their organization.

Advancement Opportunities: Determine if there is room for growth within the company or industry before accepting an offer.
Considering all these factors will help ensure that the career path chosen is fulfilling and fits individual needs and goals perfectly!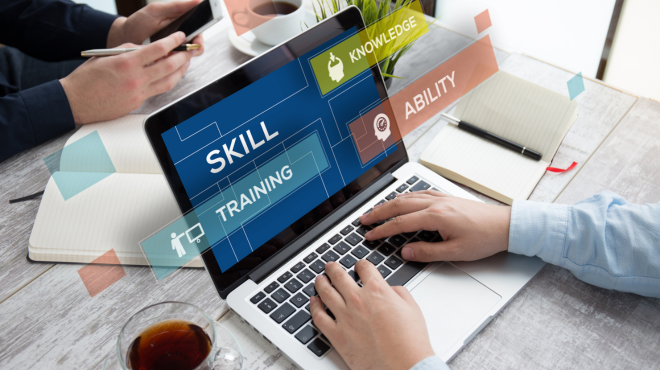 Conclusion
Pursuing a career in the security industry can offer many advantages for individuals living in Ontario. From job stability to opportunities for growth and advancement, there are many reasons why this field may be the right fit for you. However, it's important to carefully consider your options and choose a career path that aligns with your interests, skills, and goals.

Whether you're interested in becoming a security guard or moving up to a higher level position, such as security management or cybersecurity specialist, plenty of educational programs, including Paragon, are available throughout Ontario to help you get started on your journey.

By taking advantage of these resources and keeping an open mind about the different types of security careers available, you can find your footing in this exciting and rewarding field. So if you're looking for a stable career path with excellent prospects for growth and success – look no further than the diverse world of Ontario's security industry!
---
If you are ready to jumpstart your career in security, check out our careers page.
Join a booming industry! With ten years as one of Canada's Best Managed Companies, a place in the Hall of Fame of Canada's Most Admired Corporate Cultures, being named Best Employer by Forbes Magazine for three years in a row, and winning the OSPA's Outstanding Contract Security Company Award, Paragon is one of the fastest-growing companies across Canada. Be sure to follow and read Our Blog to learn more about Paragon and the exciting world of security.